Tag: cost control
Attrition is often considered a "canary in a coal mine"— an indicator of how effectively centers are run and their ability to deliver the desired customer experience outcomes. This study goes one step further and confirms the actual business performance impact associated with attrition. Using quantitative methods, this report illustrates how attrition directly impacts both […]
Today's business enterprise is in a state of continuous change—the pressure to optimize performance while lowering costs is enormous. The real-time expectations of the 'now' economy is no longer limited to manufacturing and shipping but is driven by information services, an increasingly mobile workforce and time-sensitive legislation. This means that quick response, transparency and real-time […]
Although the concept of application optimization is not new, the way companies approach optimization is shifting.  In the past, optimization, if addressed at all, was regarded as a one-time consulting service, handled by an unrelated, third-party vendor.  Today, successful companies are taking a more holistic approach — working with a service provider who can deliver […]
For all the talk of the new allure of nearshore or even stateside outsourcing, most U.S. companies today still prefer to base their service operations half a world away, according to researchers at the Center for International Business Education and Research (CIBER) and the International Offshoring Research Network's (ORN) Project at Duke University's Fuqua School […]
Definition: "Cloud computing provides on-demand network access to a shared pool of configurable computing resources that users can rapidly provision and release with minimum client or provider interaction." — From Cloud Sourcing for the Corporation by Ben Trowbridge, CEO, Alsbridge "I think there will be an explosion" in the near term, predicts Steven Morris, senior […]
By leveraging the huge amounts of data, organizations of all types can increase operational efficiency and quality, leading to cost and labor savings and a competitive edge, along with streamlines processes and a better ability to fight fraud. In this white paper, you'll learn how organizations are managing and analyzing proliferating data and how these […]
Indian BPOs got their start competing on price. Now there are geographies that offer even lower prices. At the same time, buyers' shopping criteria includes more than just price. How are BPOs adopting to the new pressures? Here are four major world trends affecting Indian BPOs and their productivity goals. 1.  The changing marketplace "The […]
Data continues to proliferate across all industries, making it necessary for organizations of all types to optimize their data center operations and develop data center management strategies in order to operate efficiently, remain competitive and successfully leverage their data. Read this white paper to learn how and why today's organizations are currently approaching data center […]
Wipro Voice: Dr. Anurag, CTO, Wipro Technologies Human resources, call centers, customer service, finance and accounting. Companies have offshored these processes for years. But what about research and development? Is it a good idea? How much of the R gets outsourced relative to the D? The burst of the economic bubble in 2008 led to […]
Aftermarket Services (AMS) have become a priority for CXOs, with CEOs seeking sustained revenue growth and customer relationships, and CFOs looking for service profitability and cash flow through operational efficiencies. While Aftermarket Services (AMS) can contribute to driving enterprise growth, a robust AMS program can be challenging to develop and implement. This paper identifies six […]
Hello. Are you paying your cell phone or landline provider too much? With the bills today so complex, how do you really know? The difficulty becomes geometrically more challenging for corporations with thousands of phone lines, data lines, switches, cell phones and tablets for which it now must pay. "The current economy is forcing many […]
This relationship captured the best in show award because it demonstrated excellence in partnering while revamping the city's IT infrastructure, including installing a city-wide Wi-Fi network. This new infrastructure played a crucial role in the city's swift response to the I-35 bridge collapse and the success of the Republican National Convention when the entire nation was watching.
An internal audit revealed Johnson & Johnson needed better telecom management. It outsourced North America first, then took the learnings global. Here is its story.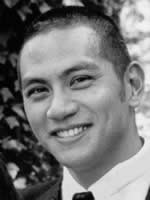 It's no surprise a lot of clients want to rapidly and dramatically reduce their cost by 25 percent or more, reports Dr. Toshiharu Mogi, group head, Consulting Services. Since capital is difficult to find, he says companies now seek an enterprise-wide solution to gain productivity improvements. He describes nine.